The Unbrako brand is over 80 years old and remains the socket screw by which all others are measured. Developed in the 1920s, it rapidly became the socket screw of choice for engineers in the US and Britain. After World War II, the product spread to all worldwide markets and today is recognized as the brand and performance leader in over 25 industrialized countries.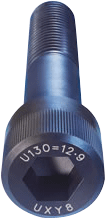 Unbrako Pty Ltd is a wholly owned subsidiary of Unbrako Group. Unbrako manufacture high strength engineered fasteners, including a standard fastener range of products for the engineering and automotive industries.

The skills and disciplines dictated by Unbrako Group corporate standards placed the company in the forefront as an automotive supplier of high technology critical fasteners and components for engine, transmission, brake and suspension.
Unbrako have set the leading edge in high grade fastener technology and is the market leader of critical application fasteners.
Unbrako prides itself for it's sustained performance over time to meet specification or relevant standard and to consistently deliver to schedule. To maintain this edge, Unbrako utilizes special bolt making equipment, including the latest in cold heading and thread rolling technology, and a state of the art heat treatment plant comprising integrated continuous processing.

APPLICATIONS
Unbrako socket screws, the most widely recognized fastener brand name in the world, are used in machine tools, tools and dies, earth moving and mining machinery, and a wide range of industrial and engineering applications. Sold through technically qualified stocking distributors, Unbrako socket screws are high-strength fasteners certified by Unbrako to meet or exceed industry standards.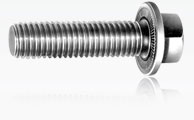 INNOVATION
Today, Unbrako, a world leader in supplying high-strength socket screws, continues to innovate. The most recent example is the addition of E-CODE, the unique "traceability on the head system." Traditional tractability ends with the packaging label, but Unbrako's E-CODE has the individual lot tractability stamped on the head.